Varieties of Baltic Psaltery
Psaltery is divided into 3 main types traditional, stationary and academic Baltic Psaltery
Type 1: Traditional Baltic Psaltery
It has 3 variations.
  Var 1:  wing-shaped Baltic Psaltery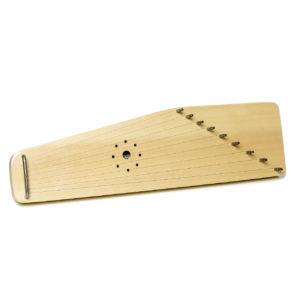 This type is the best for beginners. You don't need special education. It is rather sheap instrument. It has such name because of its form looks like a wing. It has 5-17 strings. It is very easy to teach you self to play wing-shaped Psalteries. Just for 20-30 minutes you can play first simple music. Related instruments Kankles, Kokle, Kantele, Kannel and Krylovidnye Gusli.