Description
10-string Karelian kantele.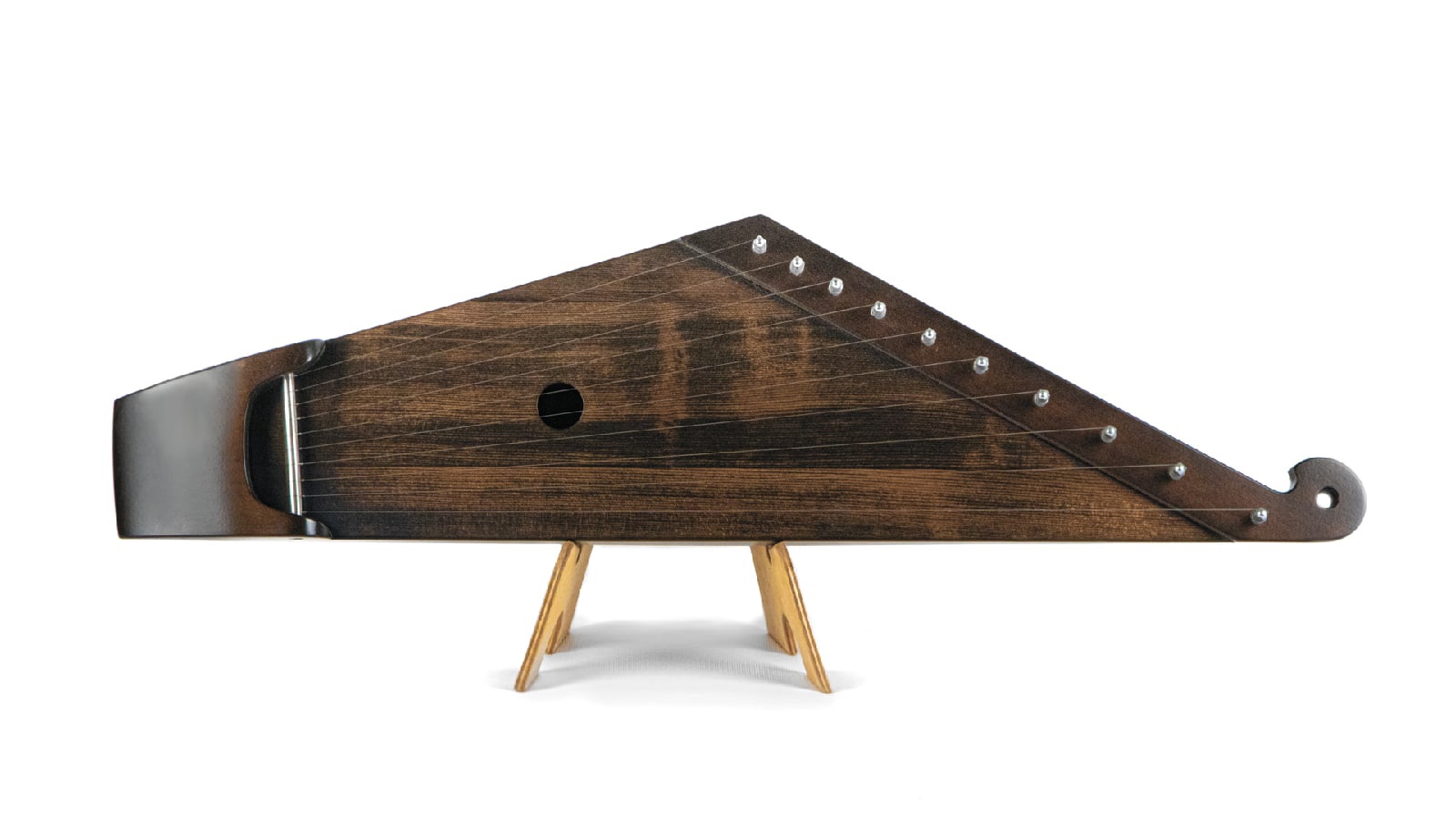 We love kantele very much, so besides 5-string and 11-string kanteles our workshop produces also 10-string one!
Extant from the depths of centuries, this piece of history will create with you your own, inimitable music.
Body: alder
Top: spruce
Peg's holder: maple
Tuning pegs: metal
Strings: metal
Color:    natural, palisander, lemon, redwood, larch, oak, mocha, bog oak, ebony, black.    check it!
Length: 630 mm
Width: 130 mm
Thickness: 85 mm
Weight: 0.8 kg
Can be tuned:
D4 E4 F#4 G4 A4 B4 C5 D5 E5 F#5 – D major
Diameter of strings:
1,2, string- 30 mm
3-6 string – 35 mm
7-9 string – 45 mm
10 string – 65 mm
Free tuning key
In stock