Description
11 string LATGALE KOKLE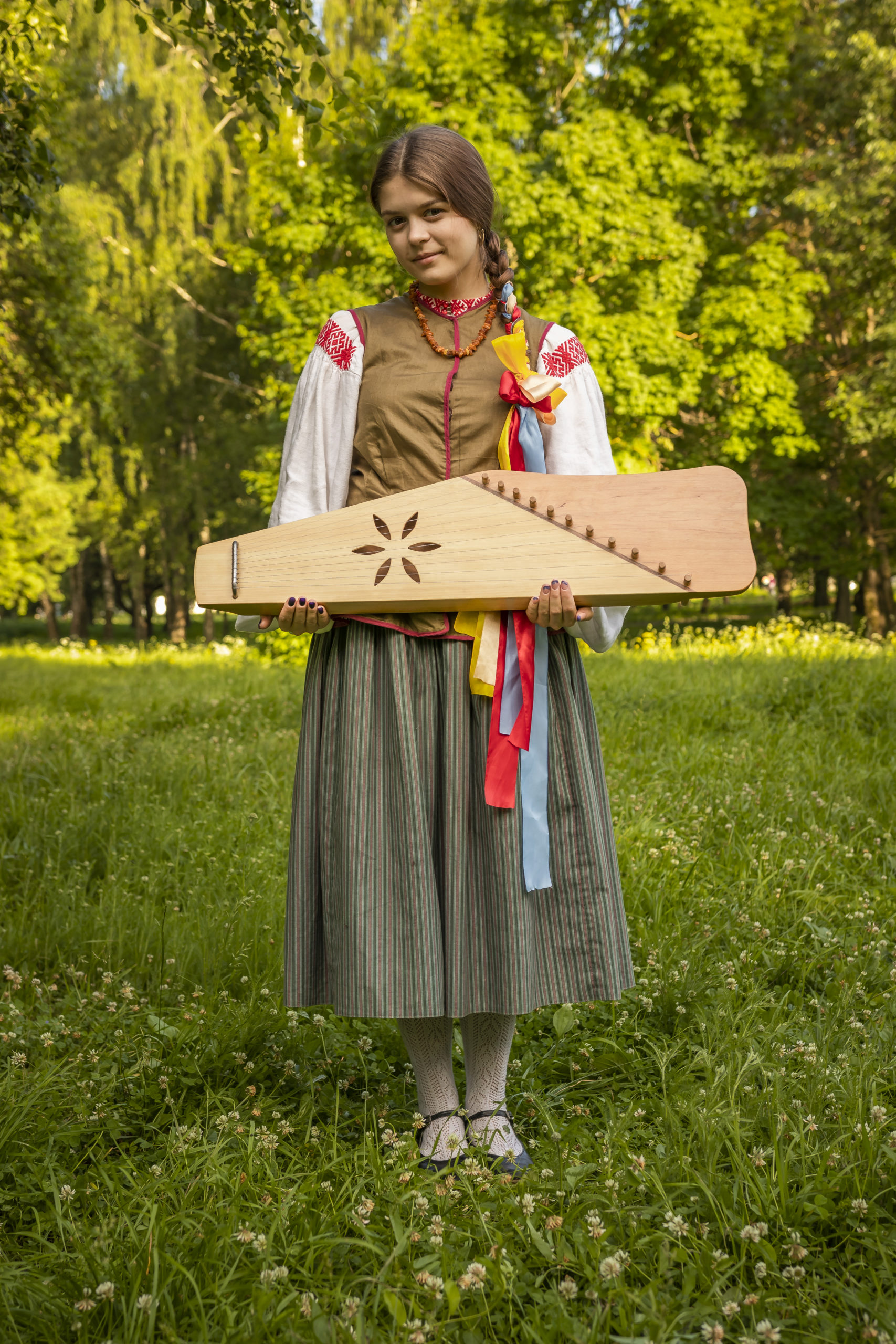 Kokle is the most admired Latvian musical instrument today. Kokles are associated with the oldest, most studied tradition playing styles, but also with great innovation and creativity. There are grounds for believing that kokle playing was ritualistic by nature, and the instrument has some symbolic elements that associate it with mourning the dead and perceptions about the journeys of souls.
Body:  alder
Soundboard:  solid spruce
Other detail:  red wood
Tuning pegs:   maple
Strings:   metal
Color:  natural, palisander, lemon, redwood, larch, oak, mocha, bog oak, ebony, black.    check it!
Length:            790 mm
Width:              195 mm
Thickness:        90 mm
Weight: 1.2 kg
Can be tuned:
A3 B3 C#4 D4 E4 F#4 G4 A4 B4 C#5 D5 – A major (↓7)
Strings diameter:
1,2 string – 0,50 mm.
3,4,5 string – 0,45 mm.
6 string – 0,40 mm.
7,8 string – 0,35 mm.
9,10,11 string – 0,30 mm.
In stock
Comes with a tuning key and a 3-year limited warranty.