Description
22-string psaltery "Whale"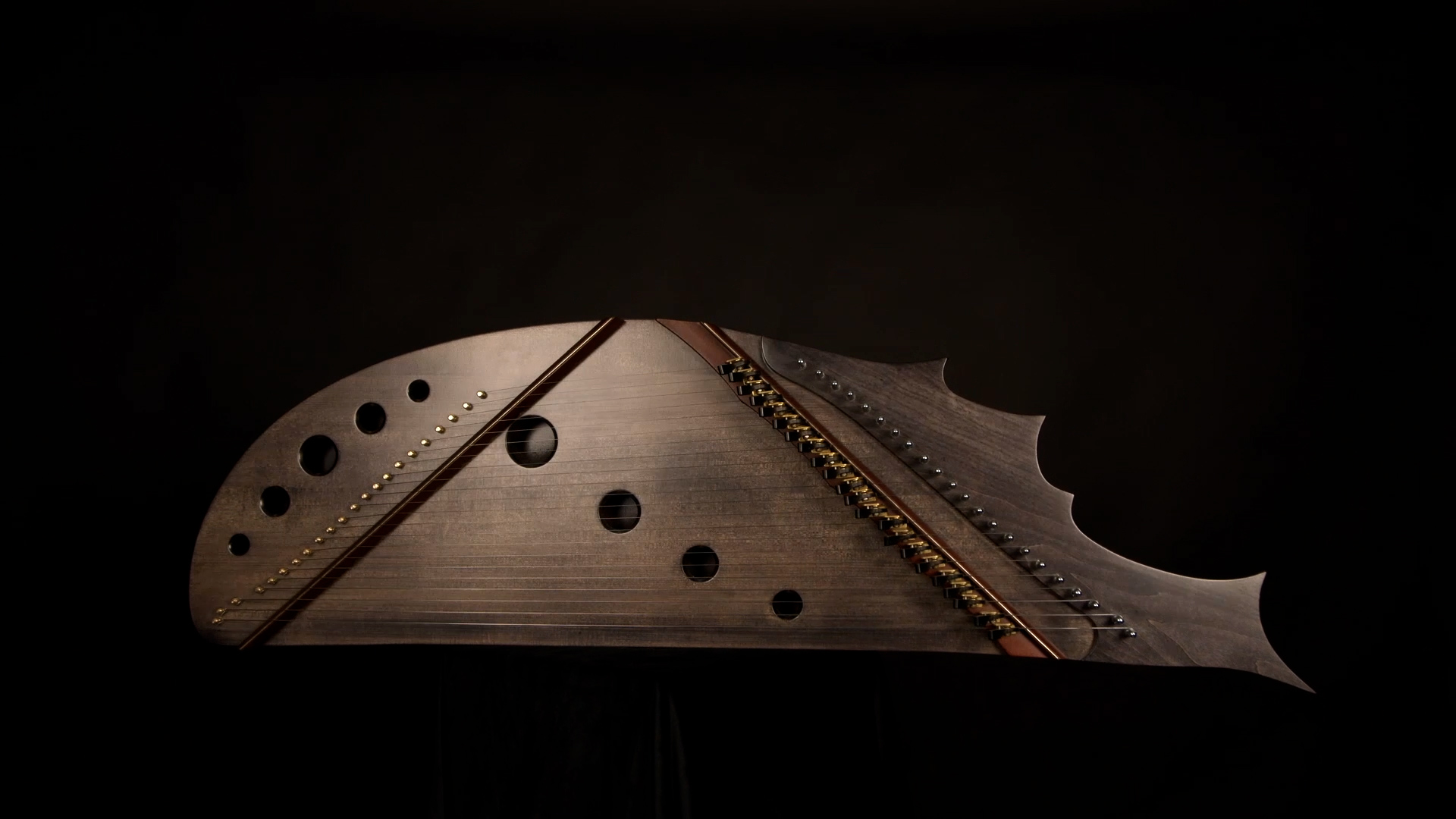 A unique instrument created on the base of the helm-shaped psaltery. Increased the number of strings to 22, we expanded thus the scale by the half of an octave. Besides, we improved the body construction by increasing the volume and adding one more cavity, so that the instrument sounds deeper and richer.
The body of the psaltery we decorated with an intricate element, which looks like a fish tail, so we decided to call it "Whale"! The decoration is made of expensive wood species, so this is a unique instrument in all senses!
Another feature of 22-string psaltery "Whale" is an extra bar, placed near tuning pegs, which allows to install sharping levers ( small mechanisms that enable easy key changes without having to retune the instrument).
Do you wish to connect "Whale" to stage equipment or to experiment with the sound? An AUX-connector installing is available! Just contact us to discuss it 😉
Body: alder
Top: spruce
Pegs holder: beech
Decorative element: maple or redwood
Tuning pegs: metal
Strings: metal
Color: natural, palisander, lemon, redwood, larch, oak, mocha, bog oak, ebony, black.    check it!
Length: 1030 mm
Width: 350 mm
Thickness: 110 mm
Weight: 2.8 kg
Can be tuned:
D3 E3 F#3 G3 A3 B3 C4 D4 E4 F#4 G4 A4 B4 C5 D5 E5 F#5 G5 A5 B5 C6 D6 – D major
Diameter of strings:
1, 2 string – 80 mm.
3 string – 75 mm.
4 string – 70 mm.
5,6 string – 65 mm.
7 string – 60 mm.
8 string – 55 mm.
9,10 string – 50 mm.
11, 12 string – 45 mm.
13, 14, 15 string – 40 mm.
16, 17, 18 string – 35 mm.
19, 20 string – 30 mm.
21, 22 string – 25 mm.
Check the sound here!

In stock