Description
12-string Avdoshi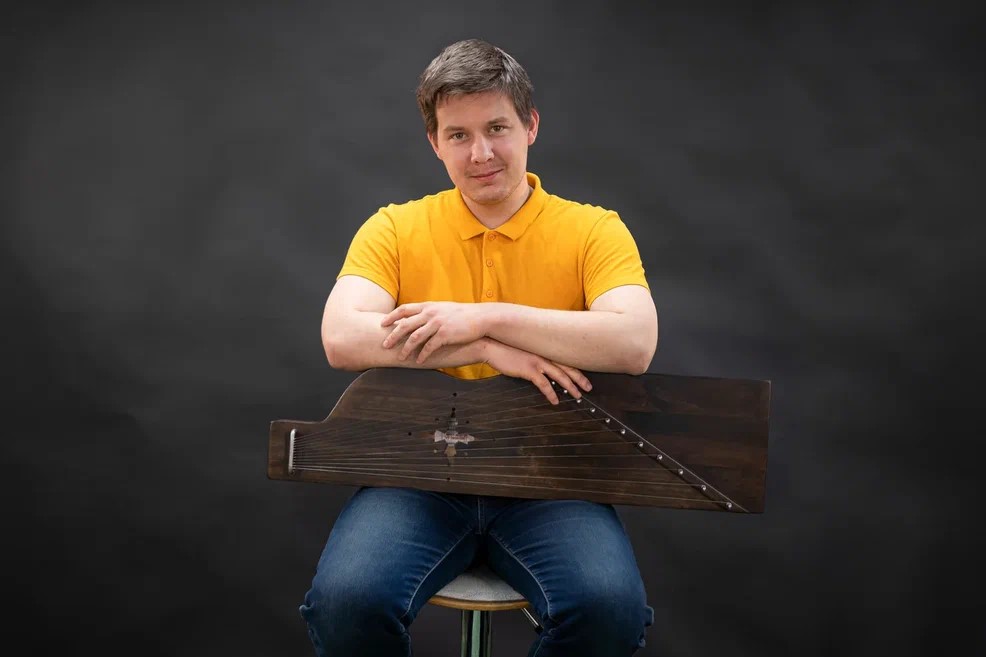 This is an advanced model of the 9-string psaltery "Avodshi", which is modeled after a unique ancient musical instrument found in the 20th century in Pskov region, Russia. The rich and powerful sound, unusual but comfortable form of the body make the psaltery a perfect option for both beginners and professional musicians.
Body:      alder
Top:          spruce
Peg's holder:  beech
Tuning pegs:   metal
Strings:   metal
Color:    natural, palisander, lemon, redwood, larch, oak, mocha, bog oak, ebony, black.    check it!
Length:           840 mm
Width:              225 mm
Thickness:      50 mm
Weight: 1.1 kg
Can be tuned:
F3 G3 A3 Bb3 C4 D4 Eb4 F4 G4 A4 Bb4 C5 – F major
D3/E3 :G3 A3 B3 C4 D4 E4 F4 G4 A4 B4 C5 – G major
Diameter of strings:
1 string – 60 mm.
2, 3 string – 55 mm.
4, 5 string – 50 mm.
6, 7, 8 string 45 mm.
9 string – 40 mm.
10 string – 35 mm.
11 string – 30 mm.
12 string – 25 mm.
In stock