Description
23-string psaltery "Spas"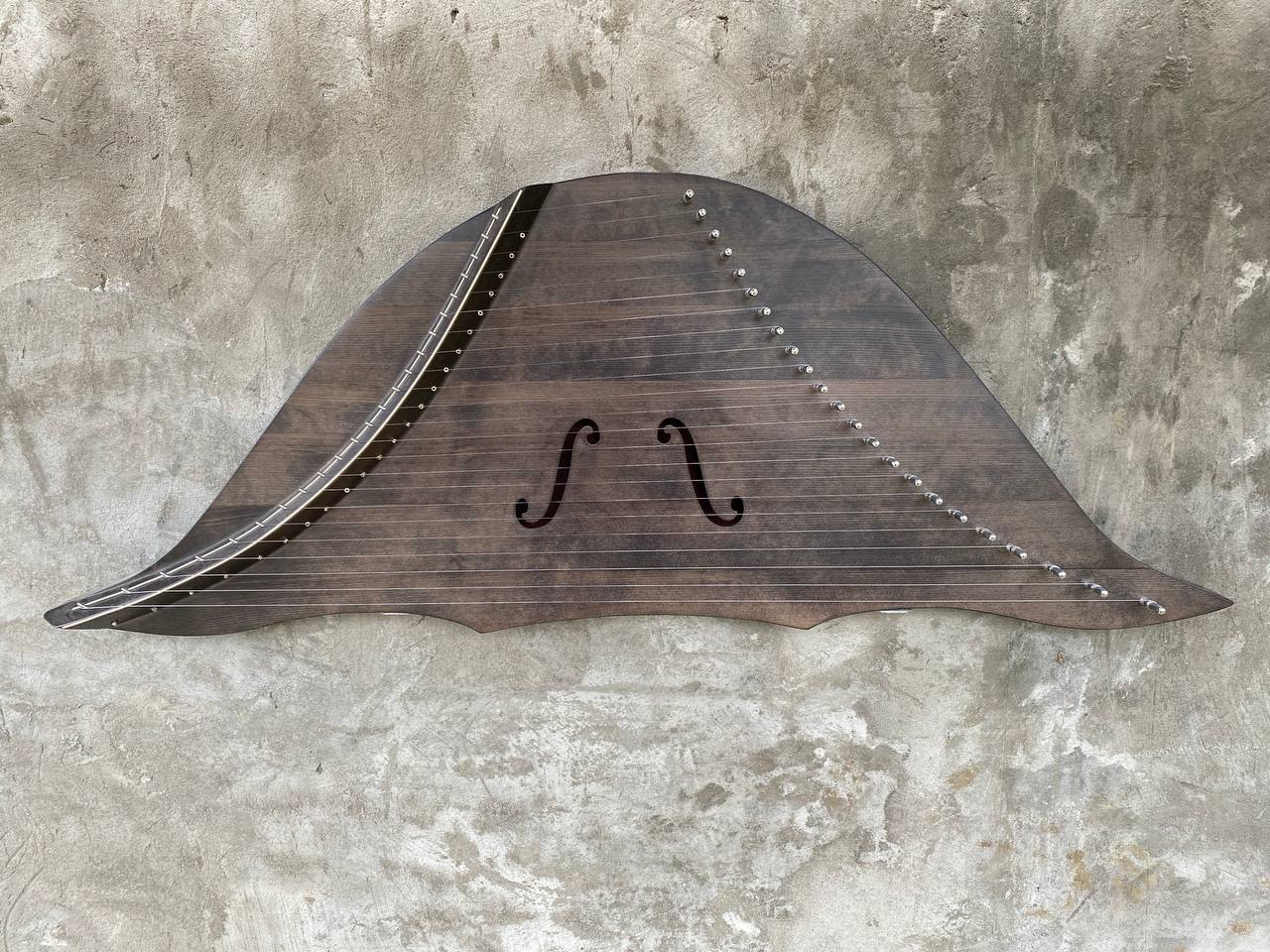 23-string psaltery "Spas" is one of the most favourite instruments of our customers!
The design of this instrument is based on a depiction of gusli one can see on a XVII century icon located in the Church of the Saviour in the town of Yaroslavl.
The model of 23-string "Spas" was developed in collaboration with professional musicians special for performances on stage. The sound is very soft, but loud enough.
"Spas" would be your best friend on the stage! And there are many reasons:
– The sound is very soft, but loud enough.
–  Despite its size, the instrument is pretty light – only 3.2 kg!
– Design: "fabulous", "ancient", "magical" – that's what we hear from our customers about the appearance of "Spas". Do you wish others to notice you? So "Spas" is your option! Moreover, the instrument is very comfortable, what lets you play it for a long time.
Body: ash, alder, beech.
Top:  spruce
Tuning pegs: metal
Strings: metal
Color:  natural, palisander, lemon, redwood, larch, oak, mocha, bog oak, ebony, black.    check it!
Length: 1060 mm
Width: 390 mm
Thickness: 50 mm
Weight: 3,2 kg
Can be tuned:  
D3 E3 F#3 G3 A3 B3 C4 D4 E4 F#4 G4 A4 B4 C5 D5 E5 F#5 G5 A5 B5 C6 D6 E6
Strings diameter:
1 string – 70 mm.
2,3 string – 65 mm.
4 string – 60 mm.
5 string – 55 mm.
6 string – 50 mm.
7-9 string – 45 mm.
10-12 string – 40 mm.
13-16 string – 35 mm.
17,18 string – 30 mm.
19-23 string – 25 mm.
Check the sound here:
In stock